Department of Foreign Languages held an event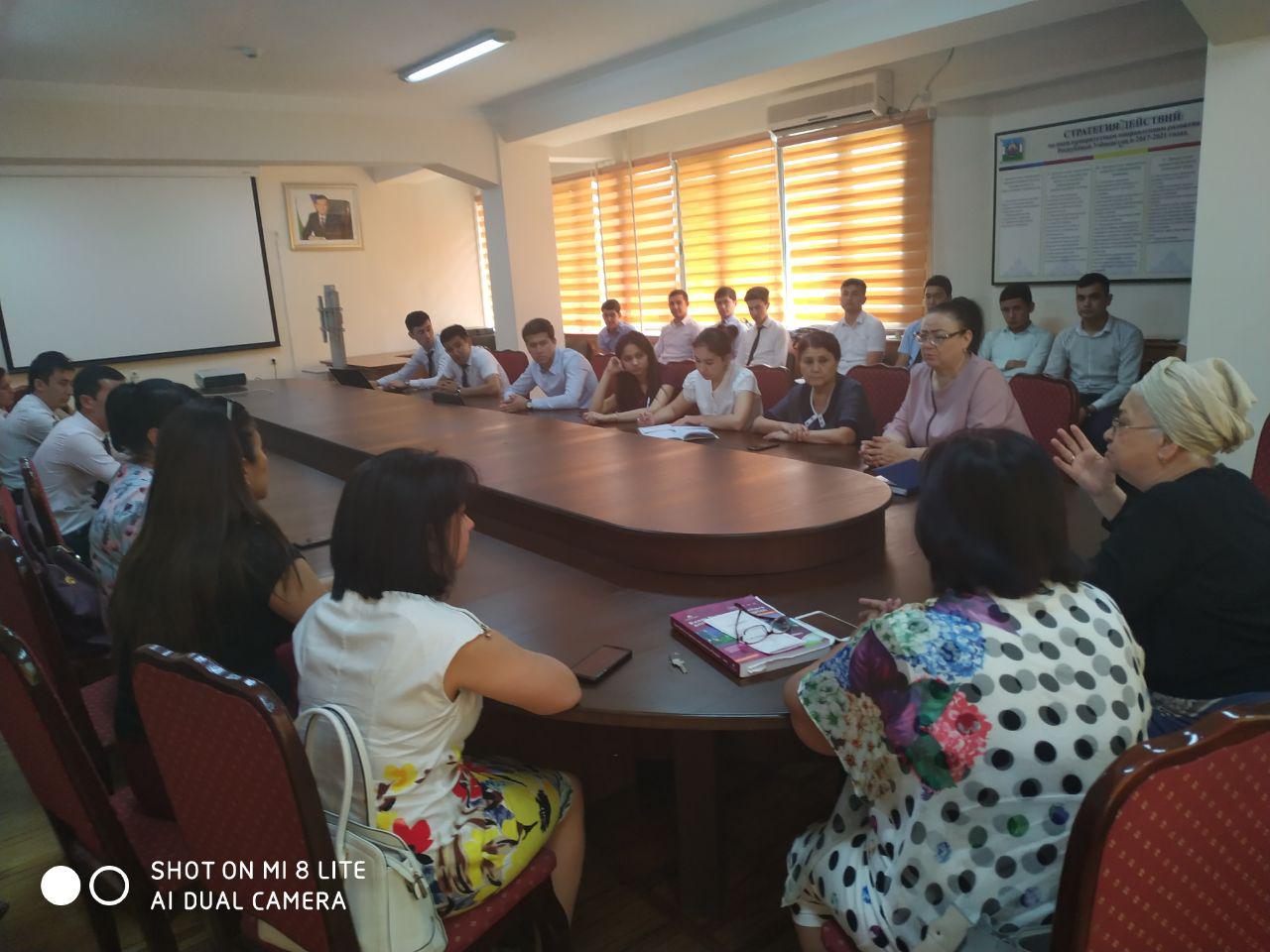 On May 31, 2019, the Department of Foreign Languages held an event entitled "The Importance of Medical Examination of Young People before Marriage" in room 122. TFI doctor U.Salieva and a specialist from the republican spiritual and educational center Komolovа Adibа took part in the event.
The senior teacher of the Foreign Languages Department R.Azimbaeva noted that social protection of the young generation is a matter of state policy, and that a healthy child is the fruit of a healthy and harmonious family, and a healthy child is born from a healthy mother. This truth has been confirmed over the centuries.
During the discussion students shared their opinions on the importance of creation healthy family. Meeting was interesting and lively.
18:00 / 2019-06-01