Information about the master - class advisor to the Chairman of the Board of the RSE "Tashkent" Ph.D., Ass.Professor V.Djuraev to the students of the faculty "Management" of TFI, the 3rd course academic group M - 90, 91i.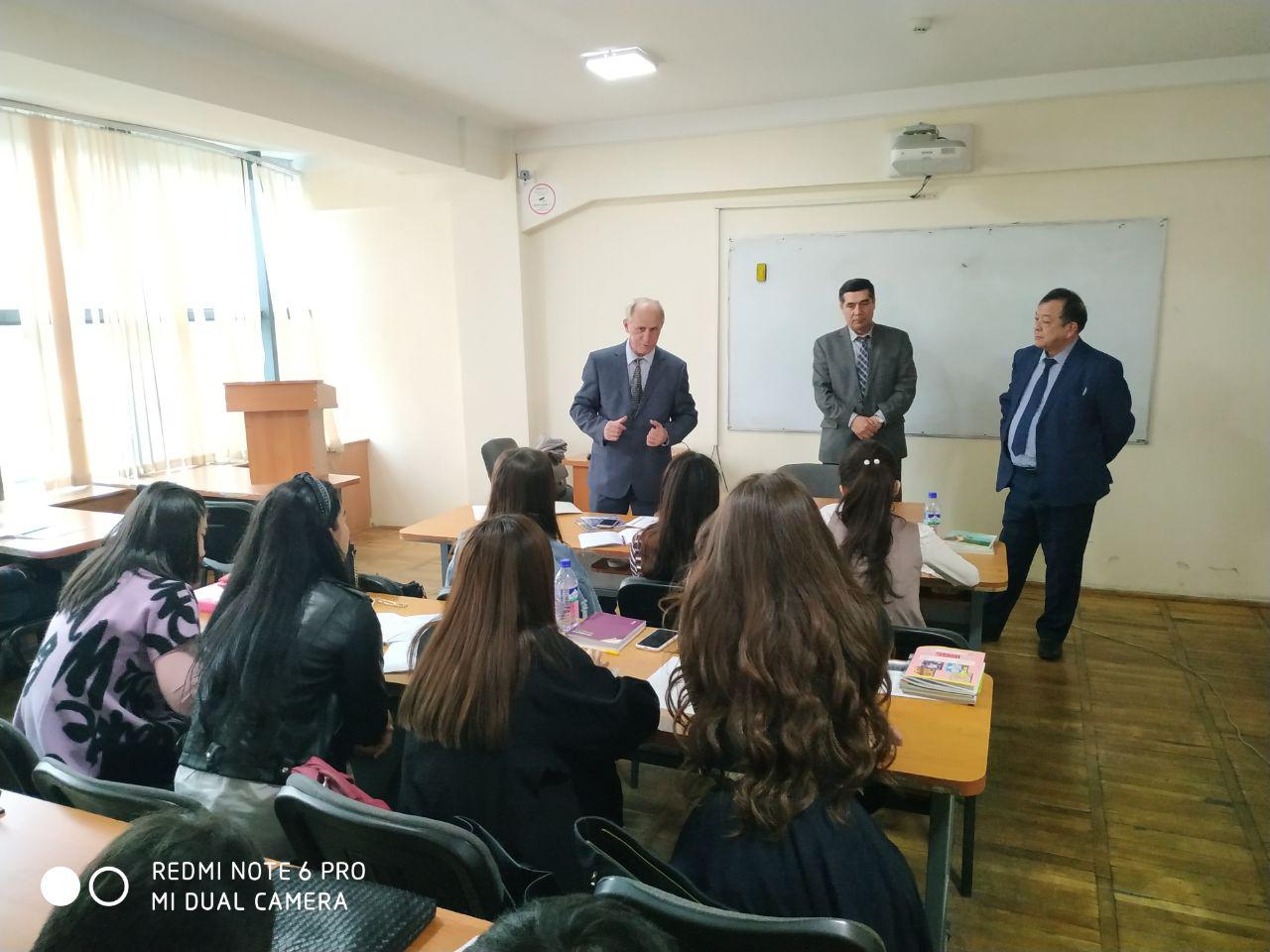 On the basis of the partnership of the department "Management and Marketing" of the Tashkent Financial Institute and the Republican Stock Exchange "Toshkent", on April 3, 2019, a master-class was held by the adviser to the Chairman of the Board of the Stock Exchange by PhD in Economics, Associate Professor Djuraev Valeriy Dadajanovich on the topic "Electronic Trading on the Stock Exchange" in groups M-90,91i 3rd course in the specialty "Management".
Rapporteur Ph.D., Assoc. Djuraev V.D. told the students how electronic commerce was organized at the RSE Toshkent, how practical help was this, the creation of the EPTK (a single software and hardware complex) of the South Coria Stock Exchange and its difference from the traditional stock trading. Students were explained on handouts and examples of the structure of the trading system - EPTK Stock Market, Stock Market, "Bond Market" and "FCT Market". The speaker invited students to actively participate in electronic commerce, as e-commerce is carried out on the Internet from 10.00 to 16.00 from any place outside the exchange. And that students, too, can turn into electronic bidders. At the end, the speaker answered in detail all the students' questions.
19:05 / 2019-04-06